Welcome to the Leading Dental Braces Clinic in Indore
Discover a revolutionary way to achieve a perfectly aligned smile at My Dentist Indore, the premier center of excellence for dental braces and invisible teeth aligners. As the best dental clinic in Indore, we're committed to providing you with exceptional orthodontic solutions that deliver stunning results.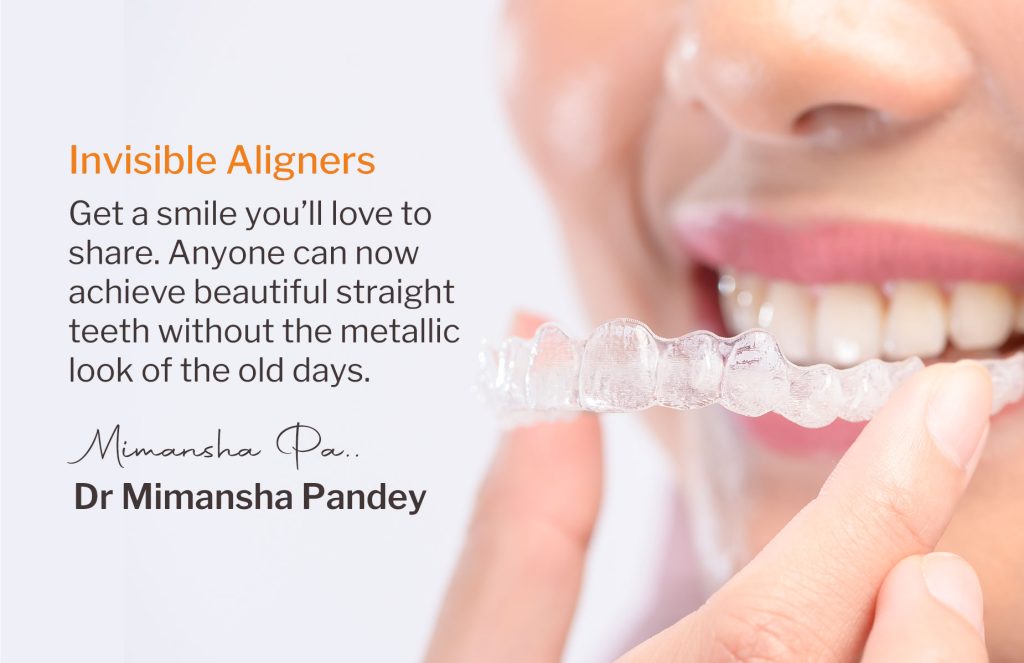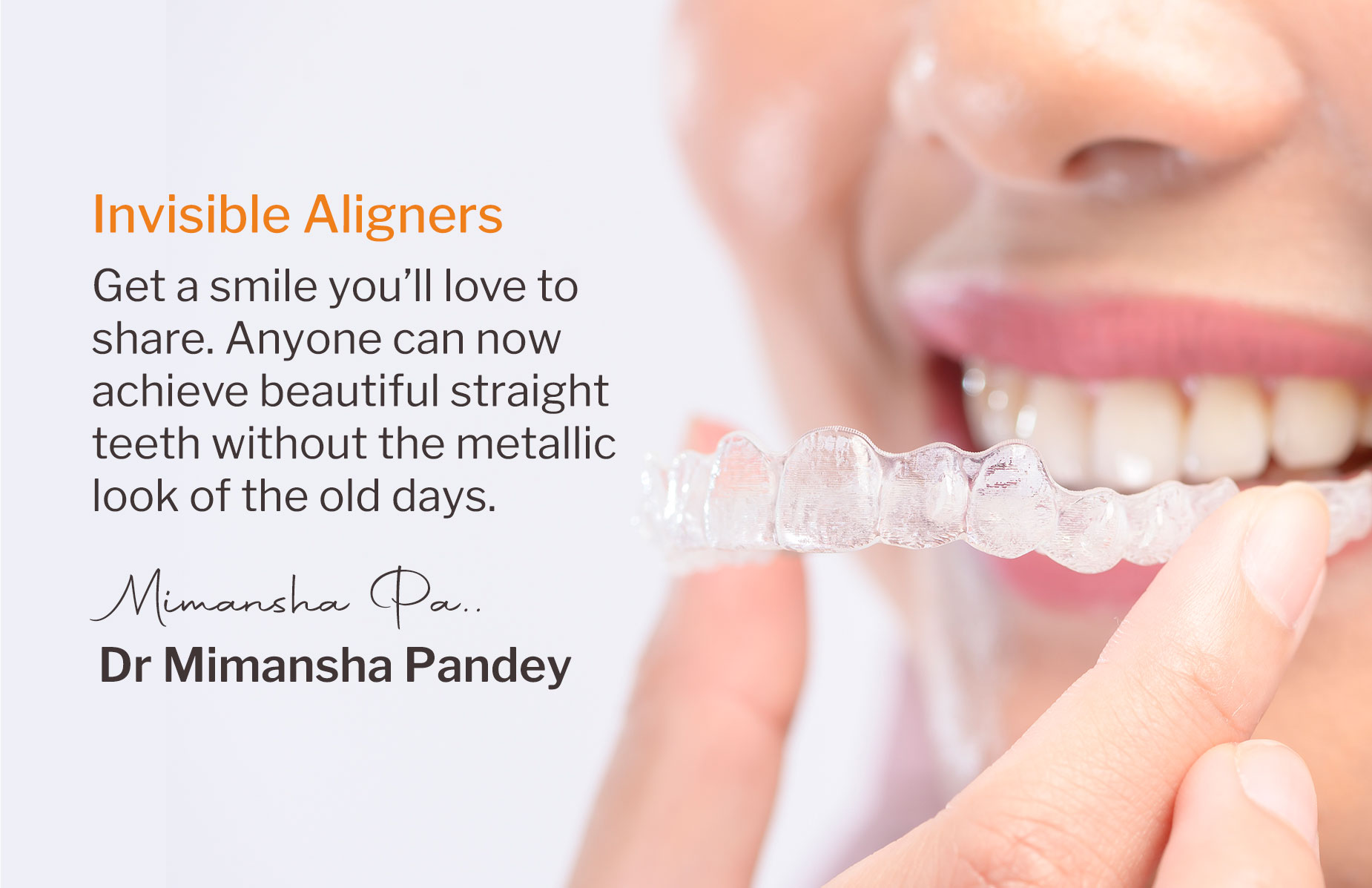 Experience the Magic of Invisible Teeth Aligners
Gone are the days when braces were only for teenagers. With the advent of invisible aligners, individuals of all ages can now straighten their teeth without the metallic look of traditional braces. Invisible aligners are not obvious on the teeth, making them a convenient and discreet option for teeth straightening. They can also be easily removed when eating, allowing for a more comfortable experience.
Transparent Teeth Braces: Enhance Your Smile with Confidence
If you're looking to straighten up your front teeth and boost your confidence in smiling, transparent teeth braces are an excellent choice. Our clinic specializes in smile design and can help you achieve the desired results. Transparent braces are clear and thin, making them a convenient and aesthetically pleasing option for adjusting misaligned teeth and jaws.
Why Choose Our Dental Braces Clinic in Indore?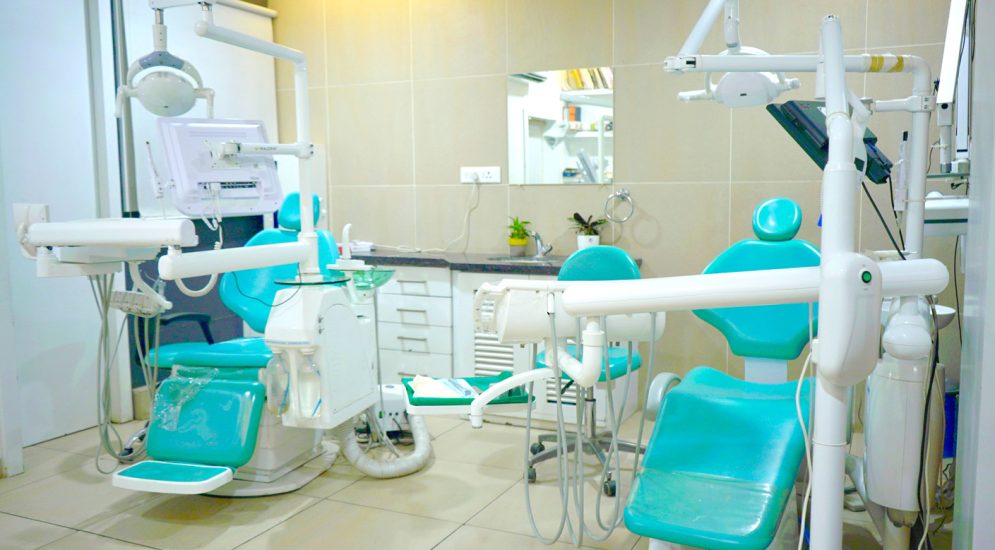 Expert Orthodontists:


Our skilled orthodontists possess years of experience in creating beautiful smiles. With their expertise, you're assured of top-notch treatment tailored to your unique needs.

State-of-the-Art Technology:


Our clinic is equipped with the latest orthodontic technology, enabling precise diagnostics and effective treatment planning.

Invisible Teeth Aligners:


Experience the benefits of transparent teeth braces that are virtually invisible. No more self-consciousness – just gradual teeth straightening without the metal wires.

Personalized Approach:


We understand that every smile is unique. Our orthodontic specialists craft a treatment plan that aligns with your specific goals and preferences.

Achieve Your Dream Smile Effortlessly:


At My Dentist Indore, we pride ourselves on being the best dentist in Indore, and our dental braces clinic is a testament to our commitment to excellence. Say hello to a confident smile without the discomfort and visibility of traditional braces. Book a consultation with us and take the first step toward achieving the smile you've always dreamed of.
Here's What Our Patients Have to Say About Our Dental Services!
Sarika Khedekar
2022-04-13
Very good doctor..!!!!
SANDEEP KHANDELWAL
2022-04-07
State of art dental clinic with expert team of doctors. Must recommend!! Trust worthy doctors with world class facilities!
Very Excellent Service ?????
I was in search of a new dentist because my other dentist was overcrowded. I needed a deep cleaning. I went in and everyone was so sweet to me! It's really never crowded--they get you in and you come out quickly with no mess! Best dental Treatment in indore
Deepak Tejwani
2022-03-26
Excellent experience with the Dentist. Dr Mimansha performed a painless cavity treatment. Very friendly staff. Walked out with a bright smile. Would definitely recommend.
Frequently Asked Questions!
What are the different types of dental braces?
There are several types of dental braces available to help correct misaligned teeth and bite issues. Here are some common types of dental braces:
Traditional Metal Braces: These are the most common type of braces. They consist of metal brackets attached to the teeth with an archwire that is adjusted over time to gradually move teeth into the desired position.
Ceramic Braces: Similar to traditional braces, ceramic braces use tooth-colored or clear brackets that are less noticeable than metal ones. They are a popular choice among individuals who want a less visible option.
Invisible Aligners: Often referred to as clear aligners, are a modern orthodontic treatment option designed to straighten teeth without the use of traditional braces. They are nearly invisible and can be removed for eating and cleaning.
What are invisible teeth aligners, and how do they work?
Invisible teeth aligners are a modern orthodontic solution designed to straighten teeth discreetly. These clear, removable aligners gradually shift teeth into their desired positions. As you progress through the series of aligners, your teeth will move incrementally, resulting in a beautifully aligned smile.
How long does the treatment with invisible aligners typically take?
The duration of treatment with invisible aligners varies depending on the complexity of your case and your individual treatment plan. On average, treatment can last anywhere from 6 to 18 months. During your consultation, our orthodontic specialists at My Dentist Indore will provide a more accurate estimate based on your specific needs.
Are invisible teeth aligners as effective as traditional braces?
Yes, invisible teeth aligners can be just as effective as traditional braces in treating a wide range of orthodontic issues, including crowding, spacing, and misalignment. However, success depends on patient compliance – wearing the aligners for the recommended amount of time each day and switching to the next set as instructed.
Are invisible aligners comfortable to wear?
Yes, invisible aligners are designed with patient comfort in mind. Made from smooth, BPA-free plastic, they are generally more comfortable than traditional braces, which can sometimes cause irritation to the cheeks and lips. While you might experience some initial discomfort as you adjust to wearing a new set of aligners, this usually fades quickly as you become accustomed to them.