Get the Perfect Smile that Grabs all the Attention
Experience the Difference. Create The Perfectly Straight Teeth You've Always Dreamed Of.
Excellence in Cosmetic and Reconstructive Dentistry
This website is an effort by Dr Mimansha Pandey and the Team to guide you in your understanding of Cosmetic and Reconstructive Dentistry.
Know Your Cosmetic and Reconstructive Dentist
Dr Mimansha Pandey
Cosmetic and Reconstructive Dentist
Dr. Mimansha Pandey takes an interest in Cosmetic Dentistry, Smile Corrections, Teeth Whitening, Root Canal Treatment, Invisalign etc. She has continued to hone her expertise by attending many continuing education courses. Dr. Mimansha has a kind and calm nature helps patients feel at ease while in the dental chair and children enjoy seeing her too.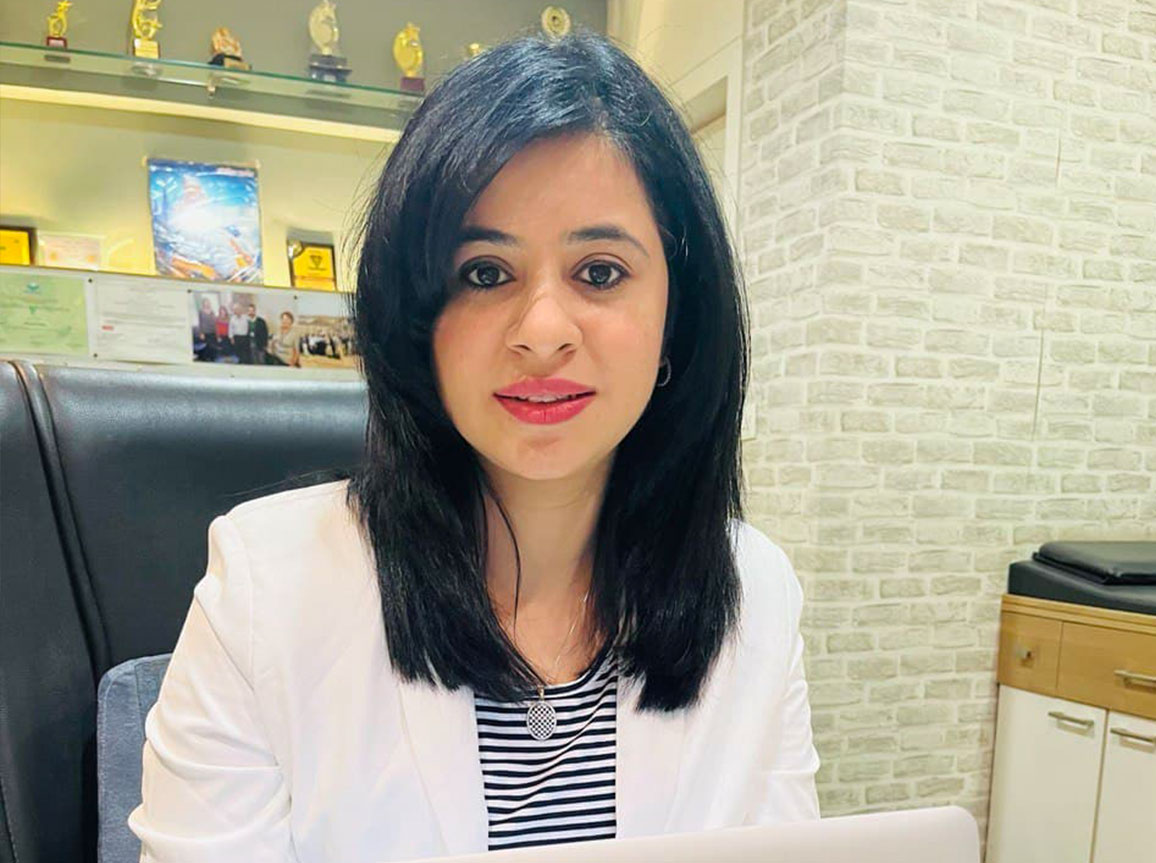 Full Satisfaction Guarantee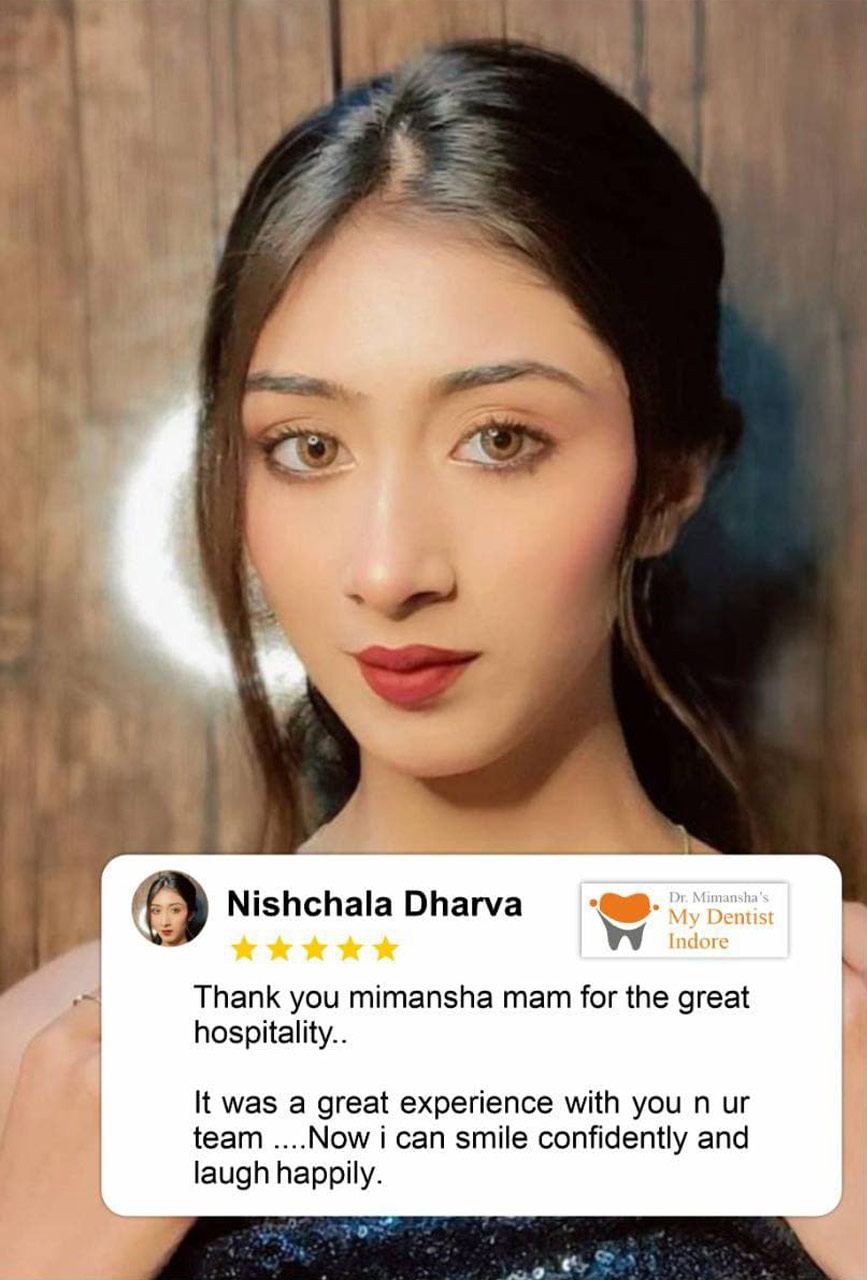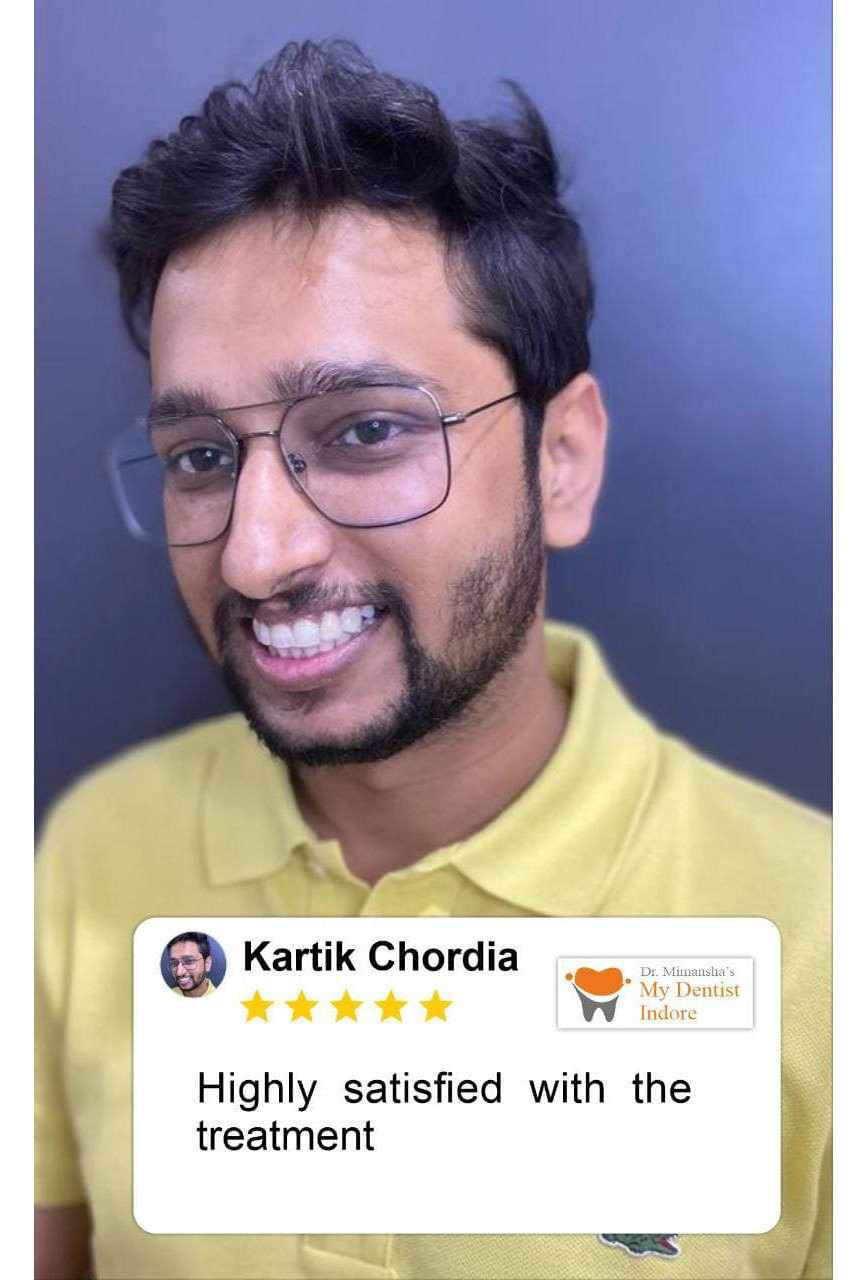 Sarika Khedekar
2022-04-13
Very good doctor..!!!!
SANDEEP KHANDELWAL
2022-04-07
State of art dental clinic with expert team of doctors. Must recommend!! Trust worthy doctors with world class facilities!
Very Excellent Service ?????
I was in search of a new dentist because my other dentist was overcrowded. I needed a deep cleaning. I went in and everyone was so sweet to me! It's really never crowded--they get you in and you come out quickly with no mess! Best dental Treatment in indore
Deepak Tejwani
2022-03-26
Excellent experience with the Dentist. Dr Mimansha performed a painless cavity treatment. Very friendly staff. Walked out with a bright smile. Would definitely recommend.