Welcome to the Best Dental Clinic in Indore
At My Dentist Indore, we strive to provide the best dental care for our patients. With years of experience and a dedicated team of dental professionals, we are committed to ensuring the oral health and well-being of our patients. Whether you need a routine check-up or a specialized dental procedure, we are here to meet your needs. Contact us and get the perfect smile that grabs all the attention.
Our Comprehensive Dental Services
Why Choose My Dentist Indore?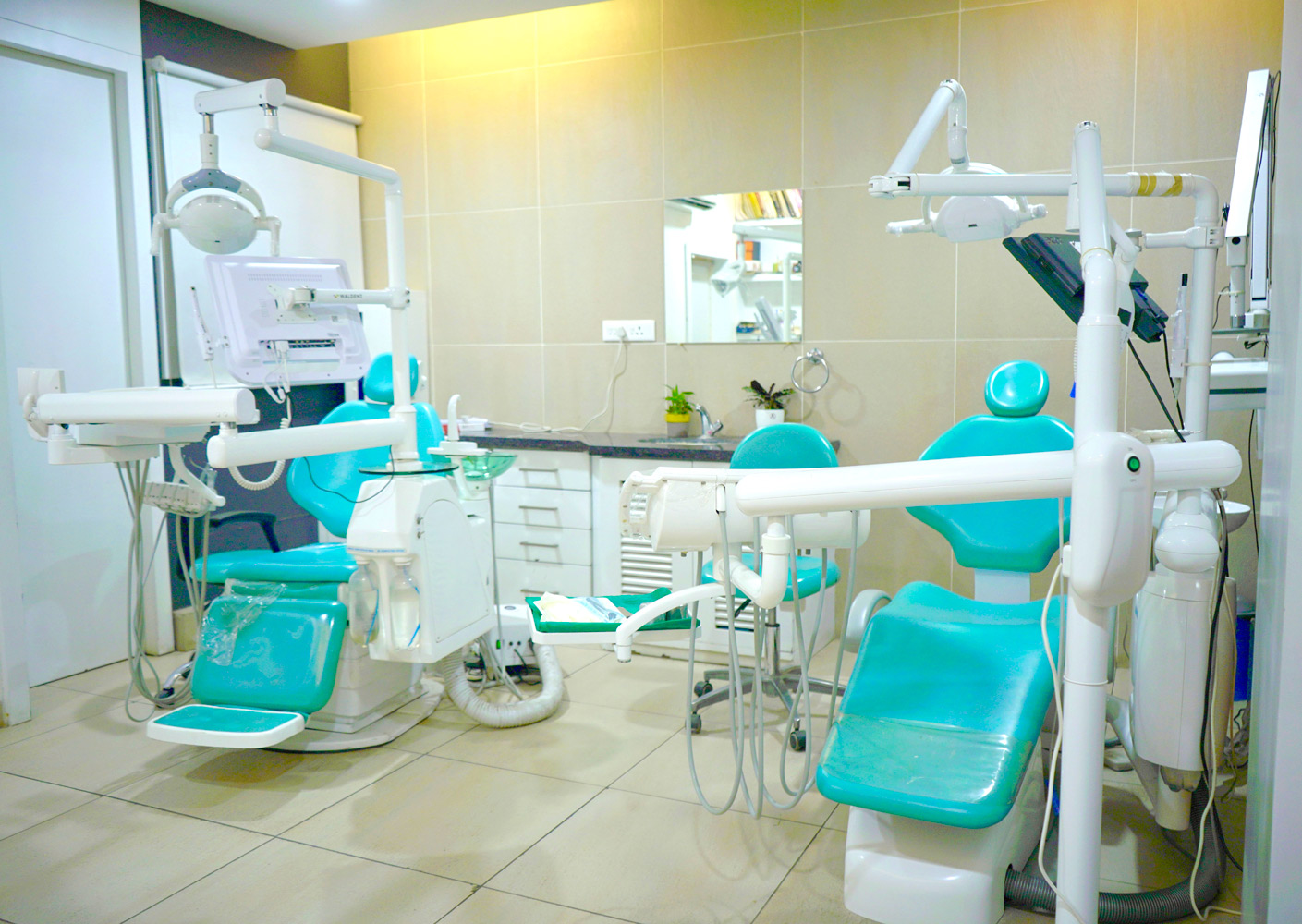 We prioritize your comfort and satisfaction, ensuring a positive and stress-free dental experience during every visit.
Our clinic is equipped with cutting-edge dental technology, enabling us to deliver precise diagnoses and efficient treatments.
Our team of dentists boast years of experience and continuous training, ensuring the highest standard of care.
We understand that every patient is unique, and we tailor our treatments to address individual needs and goals.
You can trust us to provide transparent and fair pricing for all our dental services without any hidden costs.
Here's What Our Patients Have to Say About Our Dental Services
Sarika Khedekar
2022-04-13
Very good doctor..!!!!
SANDEEP KHANDELWAL
2022-04-07
State of art dental clinic with expert team of doctors. Must recommend!! Trust worthy doctors with world class facilities!
Very Excellent Service ?????
I was in search of a new dentist because my other dentist was overcrowded. I needed a deep cleaning. I went in and everyone was so sweet to me! It's really never crowded--they get you in and you come out quickly with no mess! Best dental Treatment in indore
Deepak Tejwani
2022-03-26
Excellent experience with the Dentist. Dr Mimansha performed a painless cavity treatment. Very friendly staff. Walked out with a bright smile. Would definitely recommend.
Know Your Cosmetic & Reconstructive Dentist
Dr. Mimansha Pandey
Dr. Mimansha Pandey is the Chief Dentist at My Dentist Indore Clinic, bringing over 10 years of clinical experience and a wealth of knowledge in Cosmetic Dentistry, Smile Corrections, Teeth Whitening, Root Canal Treatment, Invisalign, and more. She is dedicated to providing world-class dental care and has continued to enhance her expertise through ongoing education courses.

At My Dentist Indore Clinic, we are committed to delivering exceptional dental services. Dr. Mimansha's kind and calm nature helps patients feel at ease during their dental visits, and she has a special affinity for working with children.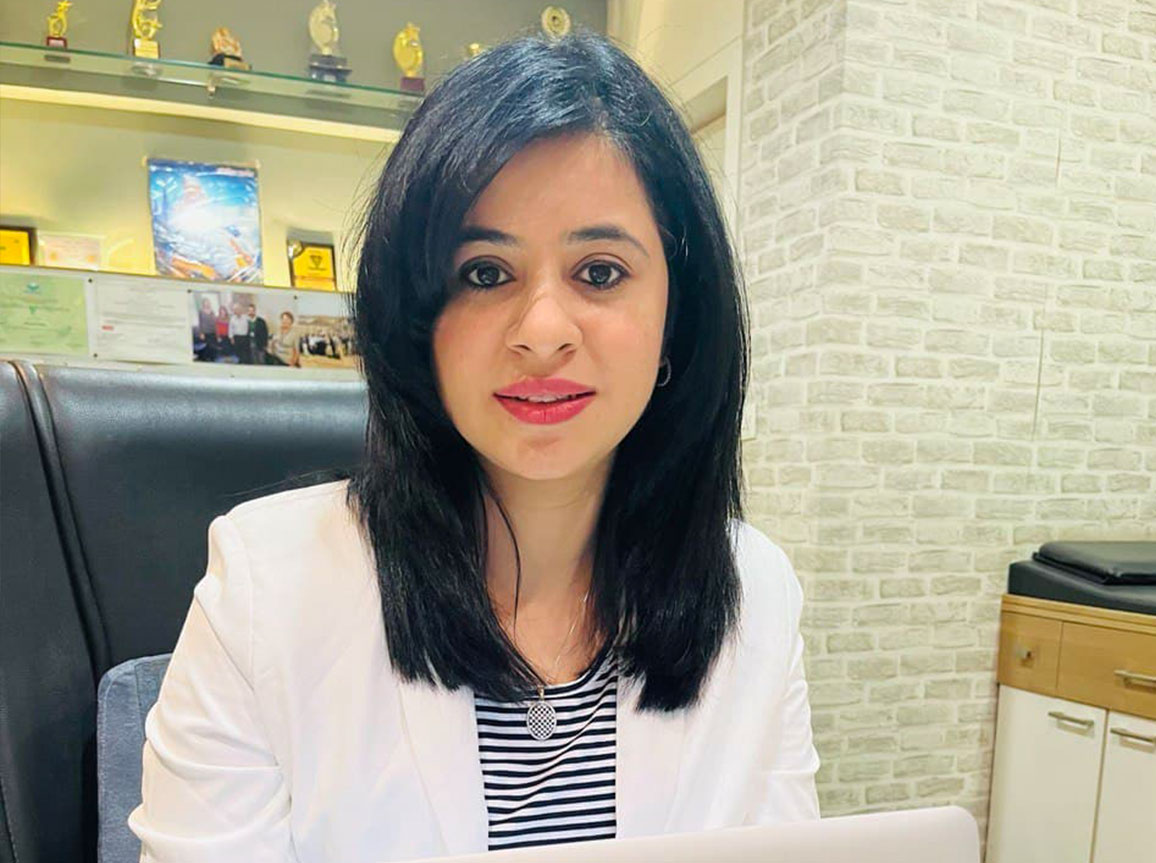 What services does your dental clinic in Indore offer?
Our dental clinic offers a wide range of services including Teeth Whitening, Smile Makeovers, Root Canal Treatment, Laser Dental Treatments, Cosmetic Dentistry, Dental Braces, Invisible Aligners, and much more.
How long does a teeth whitening procedure take?
The duration of a teeth whitening procedure can vary depending on the individual and the technique used. On average, it takes less than 1 hour to complete.
What is involved in a smile makeover?
A smile makeover involves a comprehensive assessment of your smile and the use of various cosmetic dental procedures to enhance its appearance. These may include teeth whitening, veneers, dental bonding, and orthodontic treatments.
Is root canal treatment painful?
No, root canal treatment is performed under local anesthesia, ensuring that you experience minimal discomfort during the procedure. Most patients report immediate pain relief after the treatment.
How long does it take to complete orthodontic treatment with dental braces?
The duration of orthodontic treatment with dental braces can vary depending on the severity of the misalignment. On average, it takes about 1 to 3 years to achieve the desired results.
Are invisible aligners suitable for everyone?
Invisible aligners are a popular choice for many patients, but they may not be suitable for complex orthodontic cases. Our dentist will evaluate your specific needs and determine if you are a candidate for invisible aligners.
How often should I visit the dental clinic for check-ups?
It is recommended to visit the dental clinic for regular check-ups every six months. This allows us to monitor your oral health, detect any issues early on, and provide necessary preventive care.
Can cosmetic dentistry procedures improve the appearance of crooked teeth?
Yes, cosmetic dentistry procedures such as veneers or dental bonding can effectively improve the appearance of crooked teeth, providing a straighter and more aligned smile.
How can I maintain my newly whitened teeth?
To maintain your newly whitened teeth, it is important to practice good oral hygiene habits such as brushing twice a day, flossing daily, and avoiding staining foods and drinks. Regular dental cleanings can also help to keep your teeth bright.